When he was a young boy in fifth grade, Dr. Gomez knew that he wanted to become a dentist. "My orthodontist inspired me to enter the field of dentistry. As he provided health care and a healthy smile, I thought, 'Who wouldn't want to be a dentist?'"
Obtaining a Dental Education
Dr. Gomez attended dental school at the University of Missouri-Kansas City. He graduated in 1985 and started a private practice a year later. In 2017, his office joined Premier Dental Group HI. He is a member of the Hawaii Dental Association.
Establishing Long-Term Relationships
In addition to providing exceptional dental care, Dr. Gomez finds fulfillment in building long-term relationships with patients. Kind and caring, this native of the local area treats many patients who he grew up with. Dr. Gomez also appreciates his excellent practice team, which is like a family. Many team members have been working with him for decades.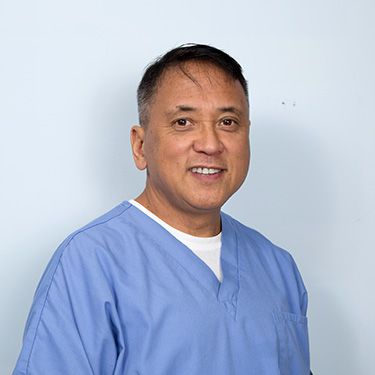 Enjoying Life in Hawaii
Outside the office, Dr. Gomez enjoys gardening and is an expert botanist. He grows orchids, various vegetables and has fruit trees as well as succulents. He also plays the ukulele and is learning to play the piano. Dr. Gomez also likes to stay active by hiking. Contact our practice today to schedule an appointment with Dr. Gomez!