A Desire to Give Back
With many family members in the medical field, dentistry was a natural fit for Dr. Nip. His grandparents, who he was raised by, emphasized taking care of their community and giving back. His grandfather was a general surgeon in Hawaii who influenced Dr. Nip to explore the possibility of a medical career. Interested, he volunteered at different types of clinics and felt that dentistry was the right choice. He worked as a dental assistant to a pediatric dentist during college and saw how using just his hands, the dentist took care of his patients, getting them out of pain and using artistry to create smiles.
A Dental Education
Dr. Nip attended the University of Hawaii to earn a degree in biology, then moved on to the University of Colorado School of Dental Medicine. Upon his graduation in 2016, he completed a general dentistry residency through New York University Lutheran Dental Medicine program on the Big Island. Since joining Premier Dental Group HI, Dr. Nip has enjoyed getting to know his patients and transforming their smiles or alleviating discomfort.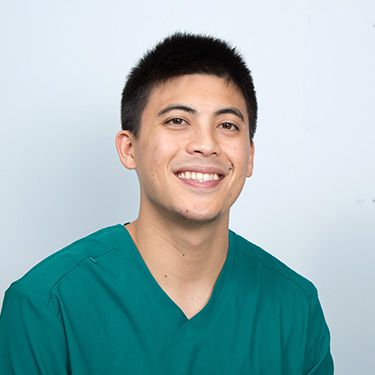 Staying Informed and Involved
To continue learning, Dr. Nip participates in The Tucker Study Club which focuses on the aspects of using gold in dentistry. Much evidence supports the biocompatibility of gold and our bodies, and he learns from other dentists in the group who have decades of experience. Dr. Nip is a member of the Academy of General Dentistry and the Hawaii Dental Association. In his spare time, he enjoys fishing, playing basketball and spending time with his fiancé. A little-known fact about him is that he has a twin brother who is easily mistaken for him! He has also participated in the Give Kids A Smile® program in Hawaii.